GRATITUDES:
1. No allergic reactions (yet)
2. A good night's sleep in the hospital
3. FOOD
4. Watching clouds roll in over the city
My Blincyto drip has started and for the next few days, I'm going to be very closely monitored. I've already been asked a series of basic questions to test my mental acuity and establish a base line. One of this drug's more common side effects is neurological impairment, meaning that I may not be able to recognize my nurse or recall names of simple objects. Weirder still: If I do have a reaction of this sort and I'm taken off the meds temporarily, I most likely won't remember not being able to remember! Very bizarre. I'm now trailing a maze of IV hoses. So much for normal showers! I'll have to wrap up thoroughly in order to get clean and once I'm hooked up to the smaller portable pump, I won't be able to get it or the fanny pack it's housed in wet. I may have to rig up some sort of holding contraption at home just outside our shower door that I can hang the pump on. Going four weeks without a shower just isn't an option.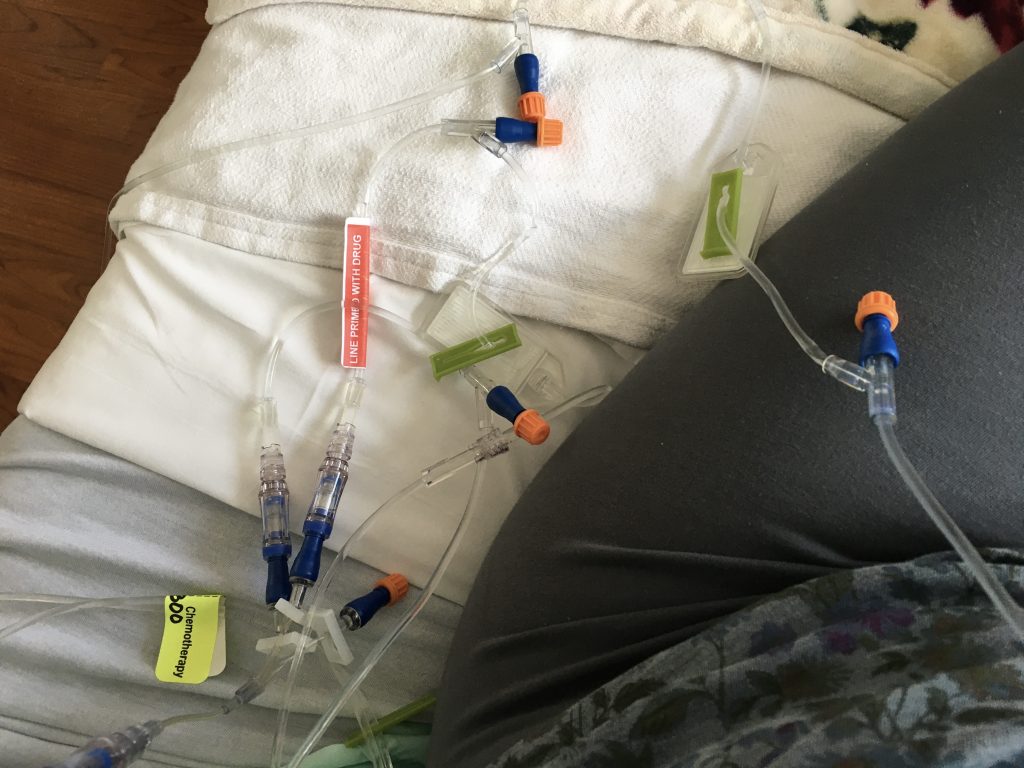 Clouds are beginning to roll in now. I'm not sure that they'll generate any rain but I sure hope they do. I've got one of the best seats in the house for watching a thunderstorm and I'm keeping my fingers crossed that the weather forecast is correct. It would be wonderful to get some much-needed rain. Now if I could just keep my eyes open long enough… I'm REALLY sleepy!😴